The two welding departments at A.K.S. are both manufacturers of high-quality products.
In our industrial department, we produce towering plants for the chemical and pharmaceutical industry, as well as stainless items weighing several tons for the food industry.
In our department for the appliance industry, we weld the smallest units for the aerospace and electronics industries.
We specialize in certificate welding of complicated components with high precision requirements.
We weld in the following materials:
In our production, we only use materials that meet requirements for heat and acid resistance, corrosion resistance or standards for high pressure and vacuum pressure. In addition to all types of iron, stainless steel, and aluminum , we weld special metals, e.g.
Hastelloy
Inconel
Monel
Titanium
Copper
Cupronickel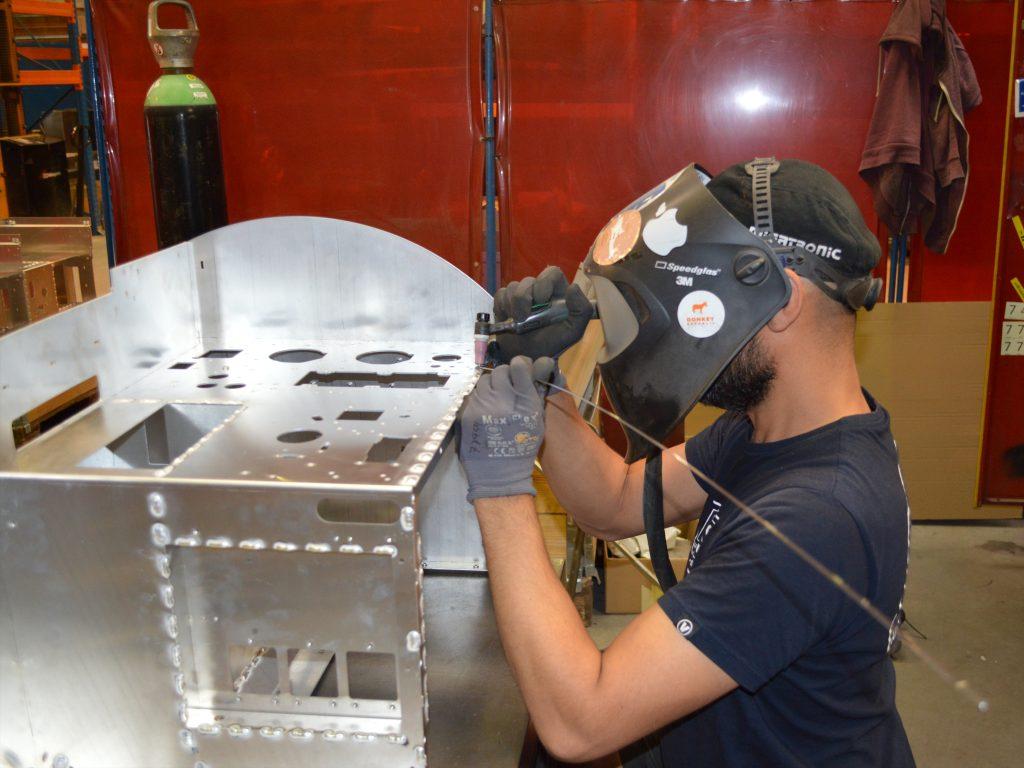 Product facilities
In our industrial department, we have 18 meters to the ceiling with full crane coverage and a lifting capacity of 32 tons.
At A.K.S. Rustfri, industrial plants and process equipment are manufactured:
Distillation equipment
Extraction plants
Evaporation plants
Heat exchangers
Pressure and vacuum tanks