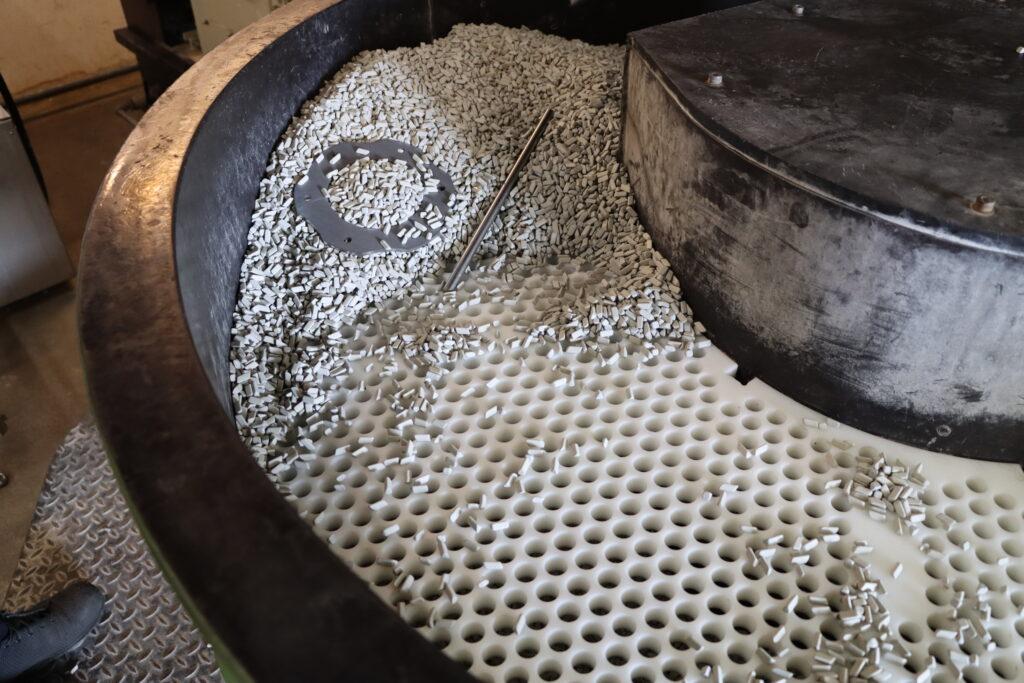 Deburring is a very costly manual process. That's why A.K.S. has several vibratory deburring machines in different sizes and models.
This technology is perfect for deburring and cleaning smaller items before painting, or other further processing.
Deburring is done by adding small grinding stones (chips) in the machine. These are available in various shapes and materials depending on what needs to be deburred and how much. The process shown is a wet process, where the work is carried out by placing workpieces and chips in the container and deburring or polishing them as the machine vibrates.
We provide grinding and deburring in the following materials:
Aluminum
Stainless steel
Iron
Brass
Copper