CNC Bending on Press Brakes
Precision bending is completely dependent on two things: Experienced and specially trained employees and quality press brakes.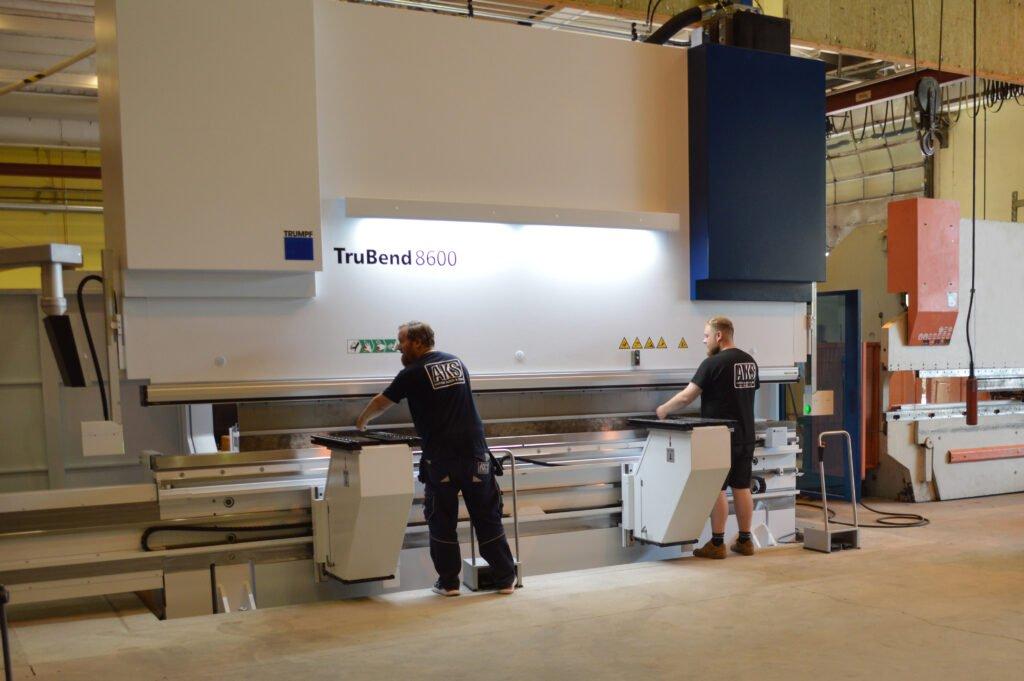 With our large selection of press brakes, from the fast smaller 1-meter presses to our large 600-ton 9-axis press brake with a bending length of 5 meters, we can solve all bending tasks.
Our advanced CNC press brake calculates the bending program itself, with automatic setup and change of bending tools, as well as continuous automatic checking of whether the bending angles are correct. This makes it very fast and ideal for prototypes and small batch sizes.
We bend up to 25 mm material thickness and the following sheet metals in full 5-meter length:
15 mm iron
15 mm stainless
20 mm aluminum
With our large selection of various advanced press brakes, it is our belief that we deliver:
…The best bend in town!