Chromatization and Anodizing
Pretreatment of steel and aluminum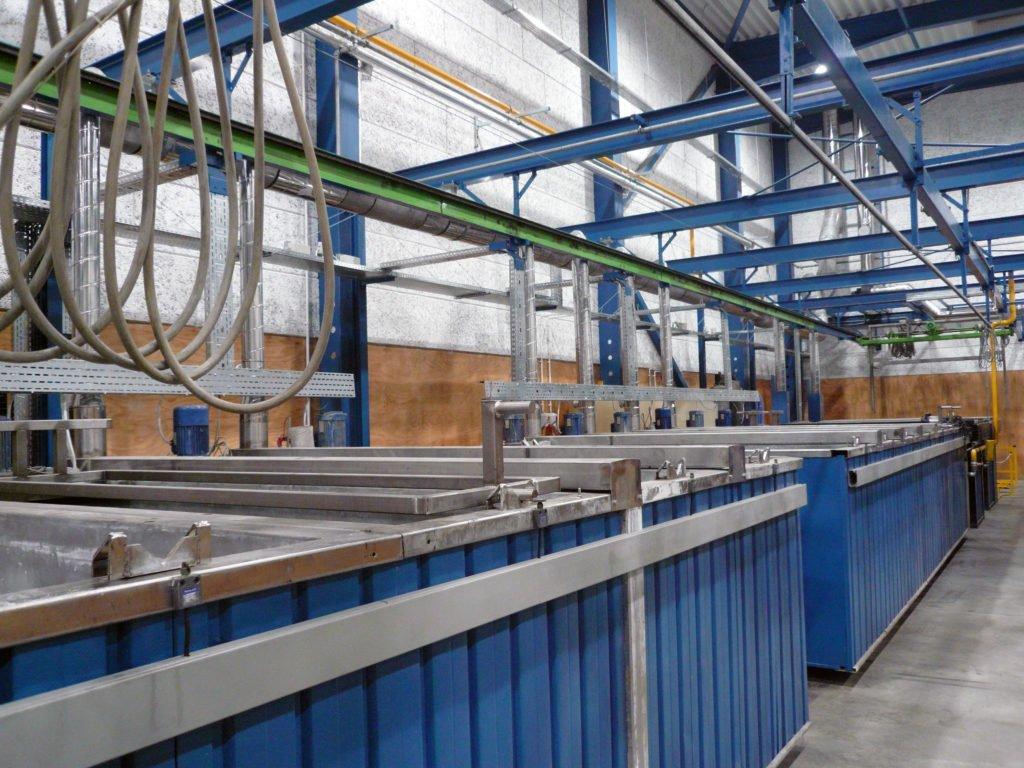 We provide pretreatment of both steel and aluminum. This covers a wide range of needs.
An important conditoin for a high and uniform product quality, is the pretreatment. It's crucial for the result, that the surface is completely cleaned of dirt, oils and impurities and has the optimal electrical conductivity as well as corrosion protection.
Furthermore, the surface treatment adds a new microstructure to the workpiece, which increases the adhesion of any subsequent powder or wet paint.
During the many phases of the pretreatment system, degreasing, rinsing, and possibly also etching, chemical coating and hot air drying of the surface, is carried out.
Our 12-zone dipping plant, which ensures perfect pretreatment of even very complex items, can carry out the following pretreatments:
Passivation of aluminum
Iron phosphate coating
Chromatization
Maximum item sizes:
Our fully automatic plant facilitates items up to 2400 x 460 x 800