Why is deburring required on sheet metal?
Burrs are sharp edges, left after machining, cutting, or punching.
Items with burrs do not look like a quality product and from an aesthetic point of view as well as a quality point of view, deburring is recommended.
Minimizing the risk of injury, caused by sharp edges, on the assembly personnel.
Burrs can cause problems during assembly.
Burrs can pose a risk to the correct function of the workpiece.
Burrs cause problems during surface treatment. On the sharp side, the layer thickness will be thinner than elsewhere, with all its consequences.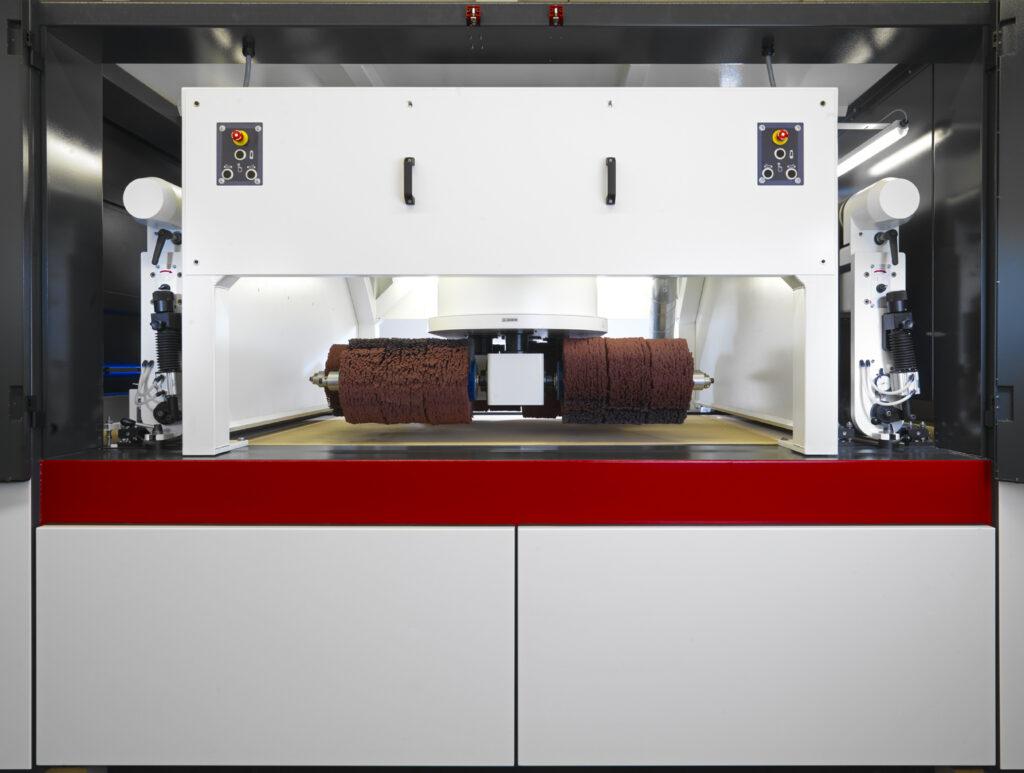 By combining a sanding belt and a brush, products can be deburred and finished in one work step. Our deburring machine is designed for low-cost deburring and post processing of laser cut and punched parts. The Multi Disc head with six rotating deburring discs, creates round edges and a proper finish.
Mechanical Mpecifications:
Working width: 1350 mm.
Table opening: 0-100 mm.
We offer grinding and deburring of workpieces in the following materials:
Aluminum
Stainless steel
Coated iron
Brass
Copper
A.K.S. has 2 sheet metal deburring machines.