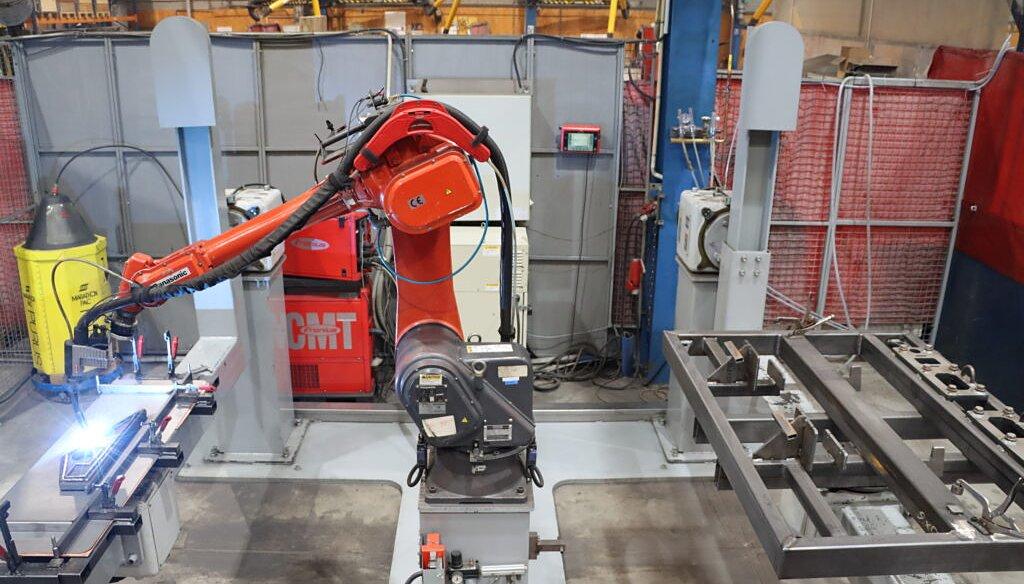 The use of robotic technology, provide accurate and quick results, less waste and greater safety. Robots can reach otherwise inaccessible places and can perform complex and precise welding seams faster than manual welding. It frees production time and allows for more flexibility.
We offer robotic welding in mild steel, stainless steel, and aluminum. Aluminum is welded using CMT welding.
CMT or Cold metal transfer is (shortly explained) a controlled transfer of droplets in the arc, during short-arc welding. This process results in a low heat transfer in virtually all metallic materials and thicknesses.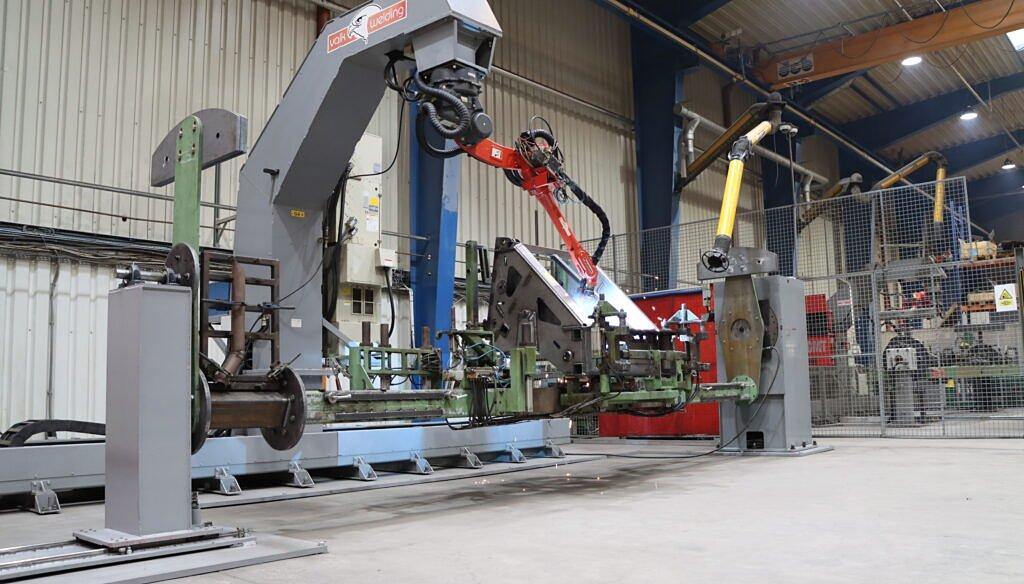 Maximum capacity on the length of a welded element is:
10500 mm. When we use welding manipulators.
12000 mm. Without rotation of the welded element.
Maximum capacity on the width of a welded element is: 2600 mm.
Maximum load on the welding manipulator is: 3000 kg.
Maximum reach for robot arm is 1900 mm.
X=12000 mm. without rotation / 10500 mm. with rotation.
X=3000 mm. without rotation / 2600 mm. with rotation