We offer glass blasting on aluminum and stainless-steel items.
Glass blasting can be used for:
Deburring workpieces
Obscuring heat zones after e.g., welding
Achieving uniformity in appearance
Applying an exclusive surface appearance with subsequent surface treatment
Pretreatment before painting
The glass beads used, unlike sand, are non-abrasive and leave a proper uniform surface.
We can glass blast everything from the smallest components to very large industrial plants in our many booths.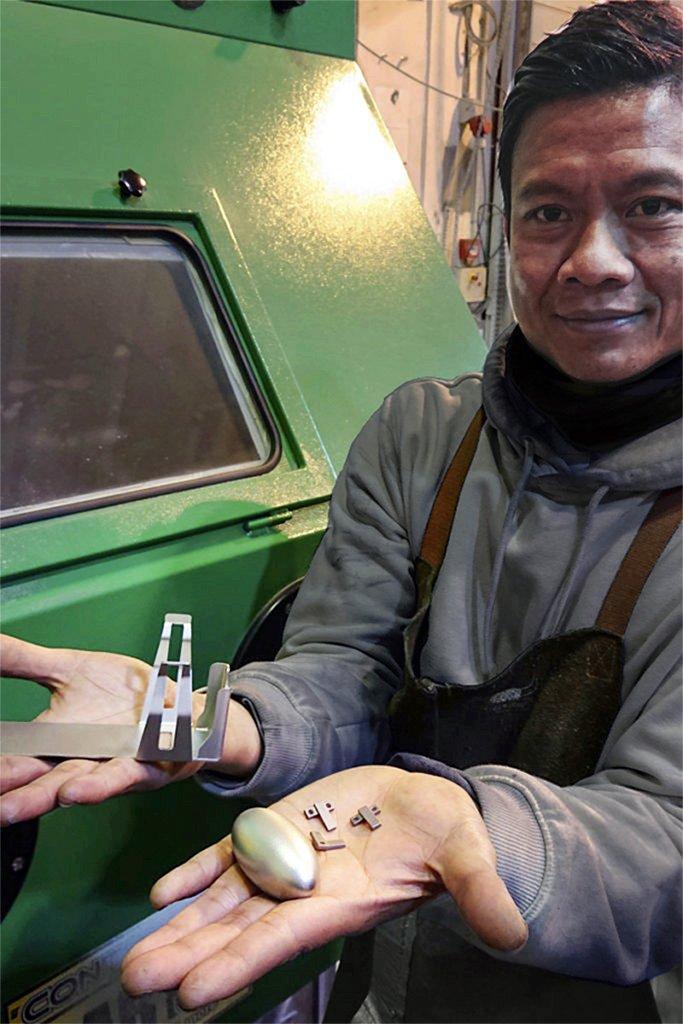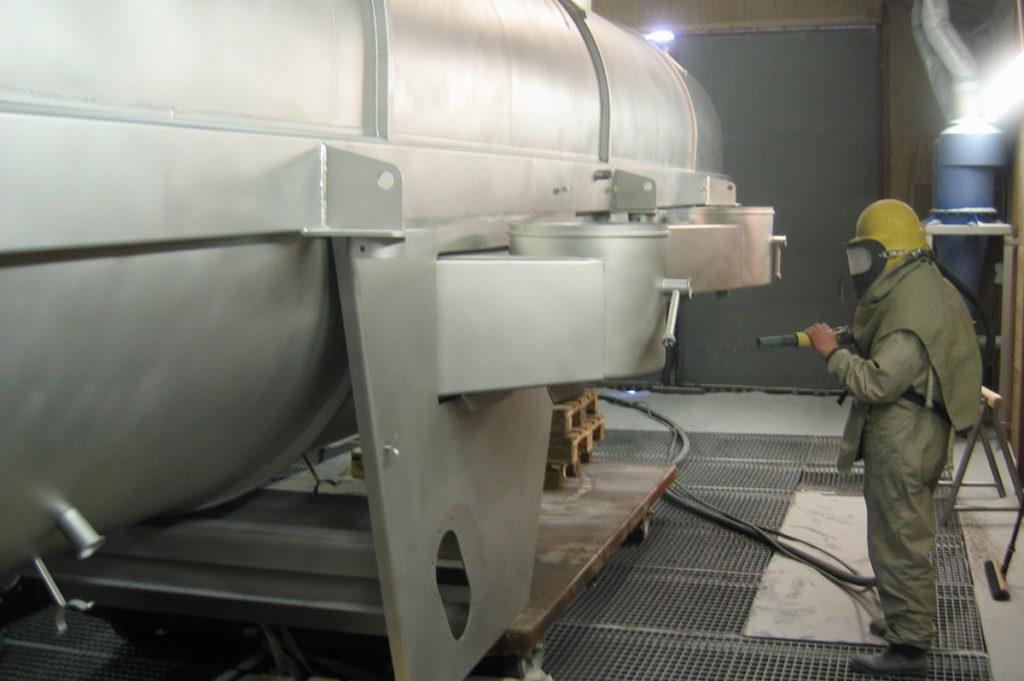 Maximum workpiece sizes for glass blasting
Large items are bead blown with jet blasting. We have one of Denmark's largest glass blasting booths that can take items up to 4 x 6 x 24 meters.
We are open for urgent assignments
from anyone, including other sub-suppliers within the stainless steel and aluminum industry.